Wealth creation requires a well-defined structured process to ensure all the relevant facts are considered in a methodical and consultative manner with client needs at the centre.  Ongoing reviews of the client needs are key as you go through the different life stages.
Our Process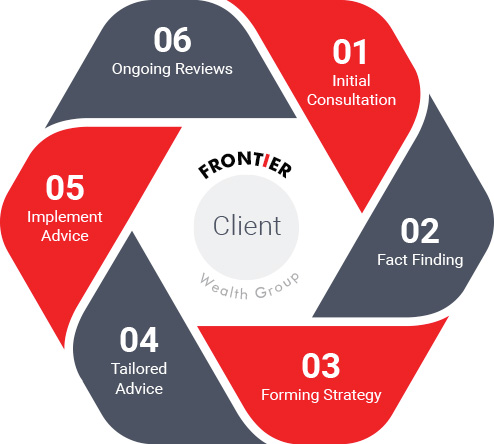 Our Initial Consultation is complimentary.
Fact Finding to really understand your situation, goals and priorities.
We then Formulate Strategies tailored to your situation and goals.
Followed by the presentation of our Tailored Advice to you in simple language
We assist you to Implement Strategies in pursuit of your life goals and
Conduct Ongoing Reviews to ensure our advice remain relevant to your evolving wealth needs.